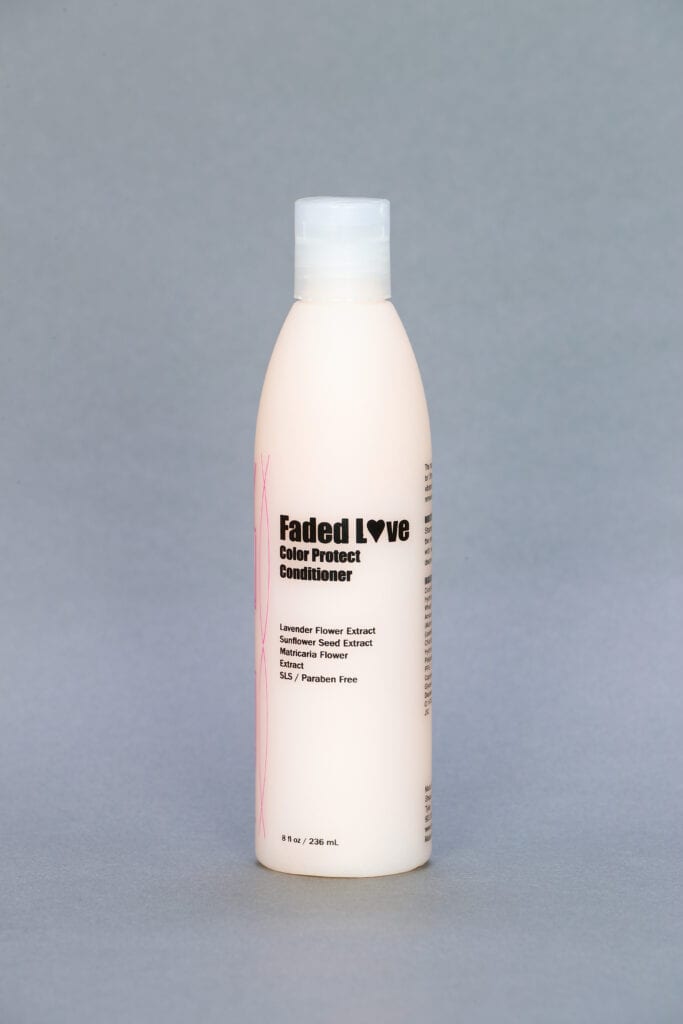 Faded Love Color Protect Conditioner is part of our New Products with Lavender Flower Extract Sunflower Extract, Matrica Flower Extract and SLS/ Paraben Free.
Tans may Fade, But your hair color doesn't have to! Strengthen hair fibers and protect hair color vibrancy. This botanical blend is extra conditioning renews moisture and gives long- lasting shine.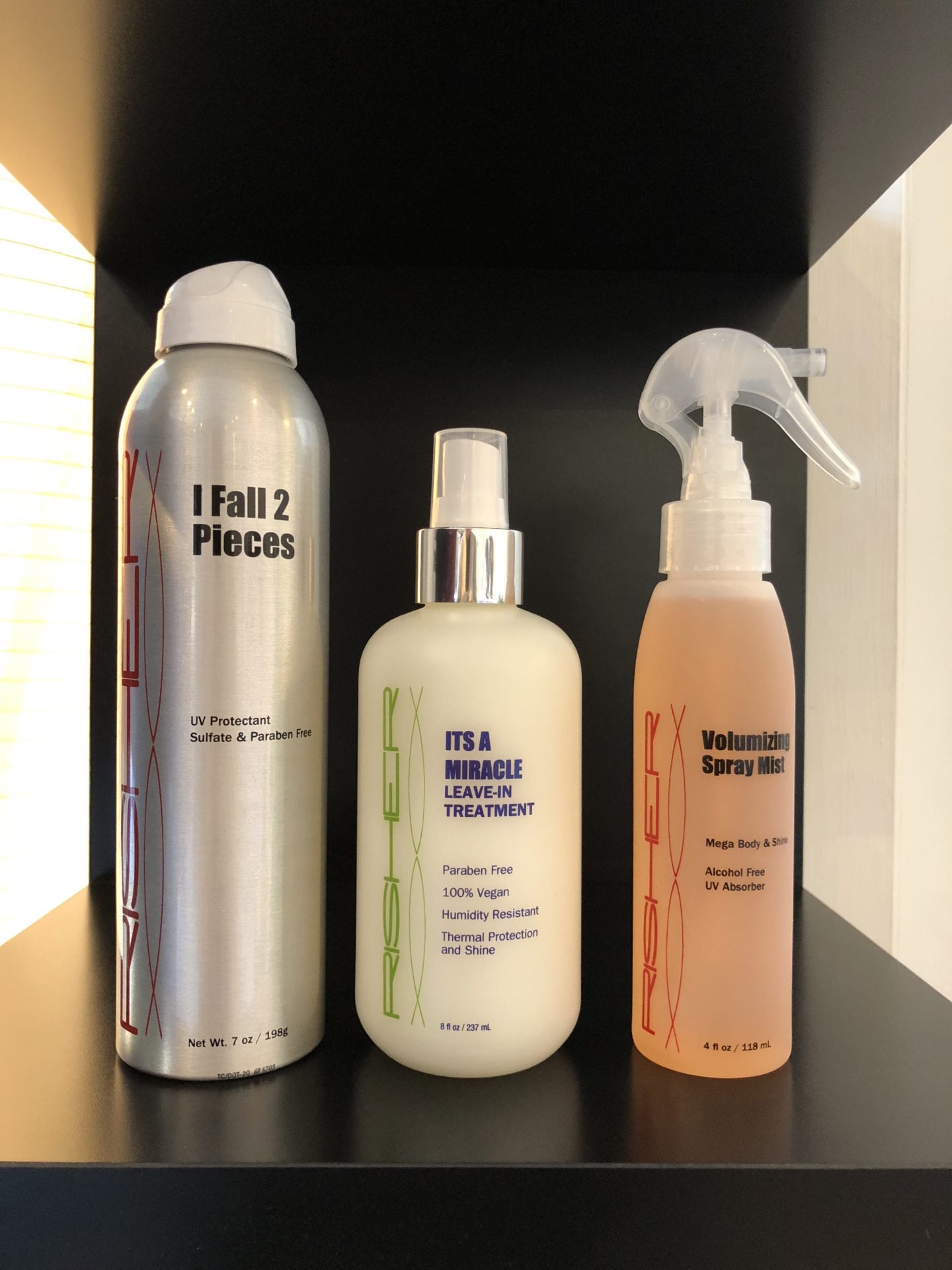 Best Sellers
I Fall 2 Pieces creates instant fullness, body, shape and texture. It transforms hair into naturally thick and voluminous styles while keeping the natural movement of your hair, separate strands, create dimension and achieve definition for that sleep "undone" look everyone craves.
Directions: Shake well. Hold can 8-10 inches away and spray in areas where you want definition and volume to complete your style. Best used on dry hair.
Its A Miracle is the ideal solution for controlling unruly, frizzy, dry and damaged hair leaving it silky smooth and full of softness and shine while offering thermal protection. Also works to make hair stronger, healthier and more manageable in a natural way while protecting and extending the life of color treated hair.
Directions: Apply to damp hair after shampooing and conditioning. Focus on dry, damaged areas such as ends. Also great on dry hair.
Volumizing Spray Mist adds incredible volume to hair without a stiff or tacky feel. this alcohol free styler provides fabulous amounts of body and shine. pantheon strengthens hair to prevent breakage. Paraben free. 
Directions: Spray on damp hair concentrating on roots, comb through with a wide-tooth comb. Blow dry or scrunch dry to enhance curl. On dry hair a few sprays all over will revitalize limp curl.
Scalp Awakening
Shampoo- This high performance Biotin infused shampoo adds strength and smoothness to weak hair. Regular use makes hair healthy, thick and full. Biotin prevents breakage and encourages hair growth. Paraben free.
Conditioner- Infused with Biotin, a fortifying vitamin known for its superior hair strengthening benefits. With regular use this nourishing conditioner gives you fuller, thicker and volumized hair. Pro-Vitamin B5 adds shine and extreme conditioning. Paraben free.
Hair Awakening- Stimulates the scalp allowing essential nutrients to be drawn to the hairs root. Promotes a healthy environment for continued hair growth.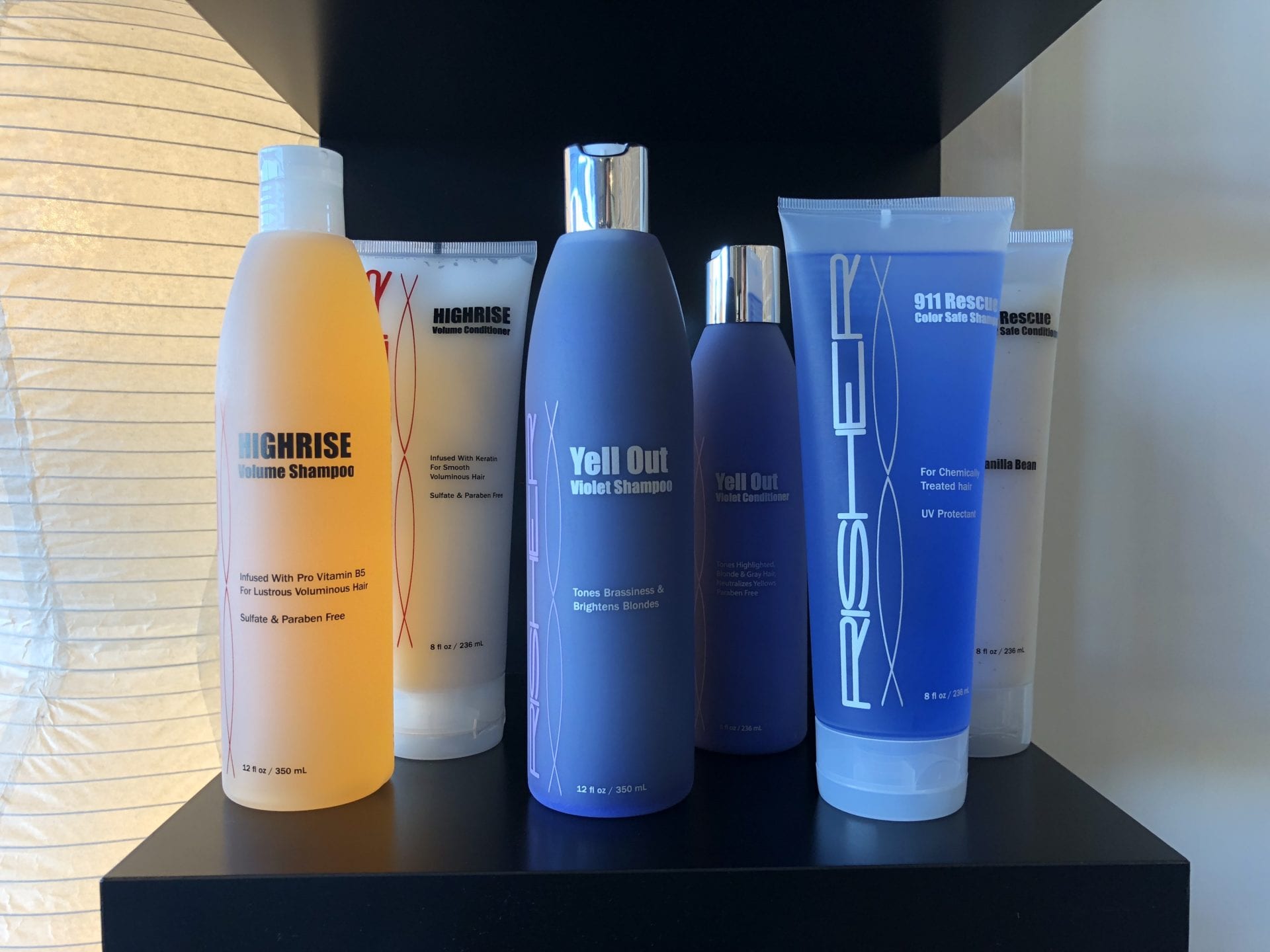 High Rise
Shampoo- Revitalizes and infuses weightless volume while delicately freeing the  hair and scalp of surface impurities. Pro vitamin B5 strengthens the hair while adding shine and thickness.
Conditioner- Especially formulated to gently infuse weightless volume and strength. Leaves hair nourished while maximizing volume and body.
Yell Out
Shampoo- works for natural blondes, highlighted, or gray hair in need of a boost. Refresh your color to help prevent dull hair. Paraben free.
Conditioner- adds brilliant color  and highlights with shine and body. May also be used as a deep color enhancement conditioning treatment.
911  Rescue
Shampoo- Specially formulated to prolong life of color, restores shine, strength and manageability to porous or weakened hair. Neutralizes yellow and cuts brass from blondes while protecting color from fading due to sun exposure. A careful blend of ingredients soothe, condition and maintain scalp. Paraben free.
Conditioner- is an innovation in the science of hair nourishment and is packed with aromatic spheres of vanilla beans, wheat and soy proteins, keratin, chamomile, geranium, and sage extracts that repair, condition, soften and add shine to hair.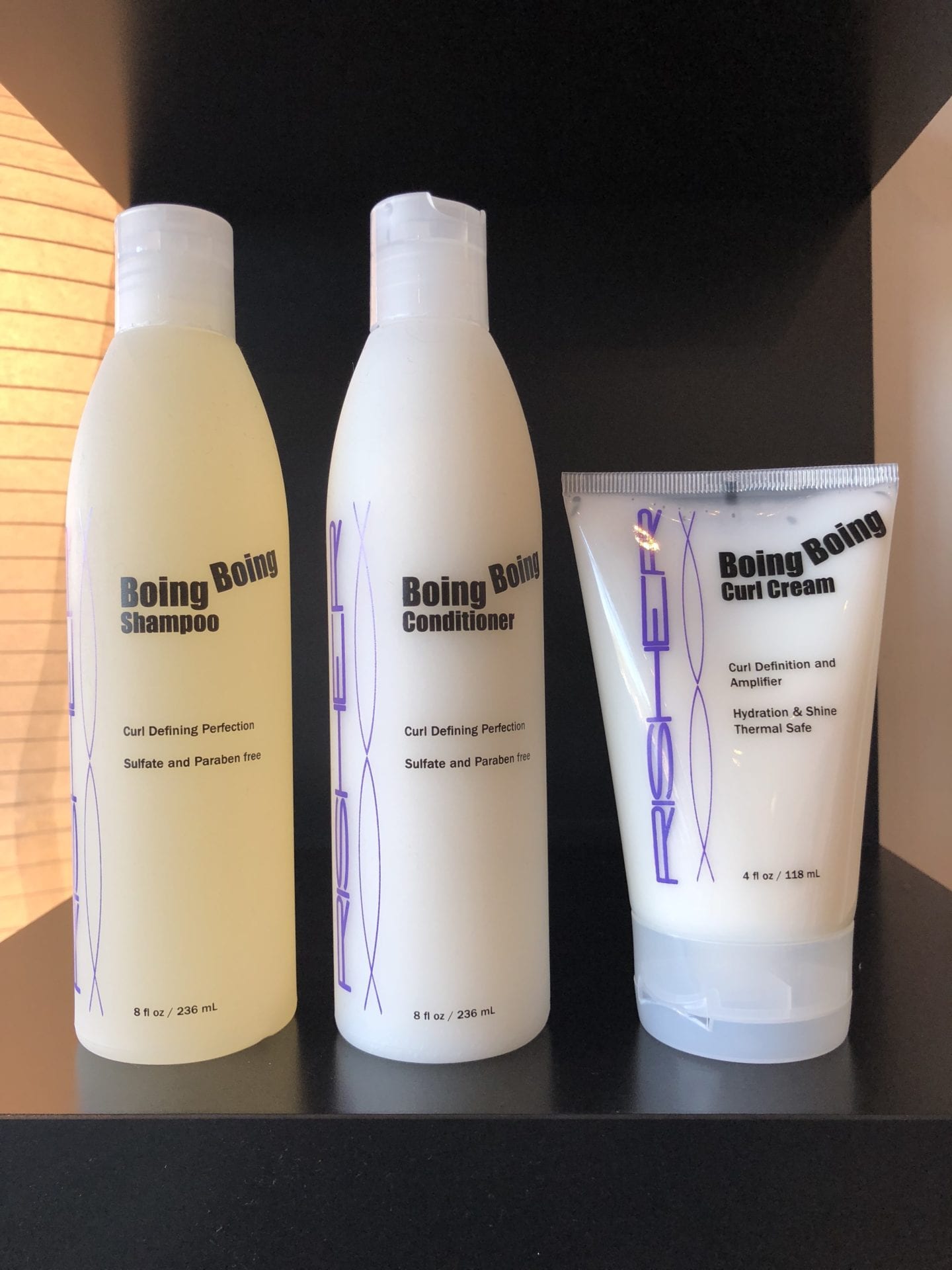 Boing Boing
Shampoo- Boosts curls while gently removing impurities and protecting color treated strands. Hydrated curls are left vibrant and frizz-free.
Conditioner- Provides maximum hydration and boosts curls. Perfect for all hair types.
Boing Boing Curl Cream defines and separates curls or waves while adding volume, shine and texture, retaining curl and reducing frizz for a radiant, touchable finish. UV absorber protects color from fading. Humidity resistant.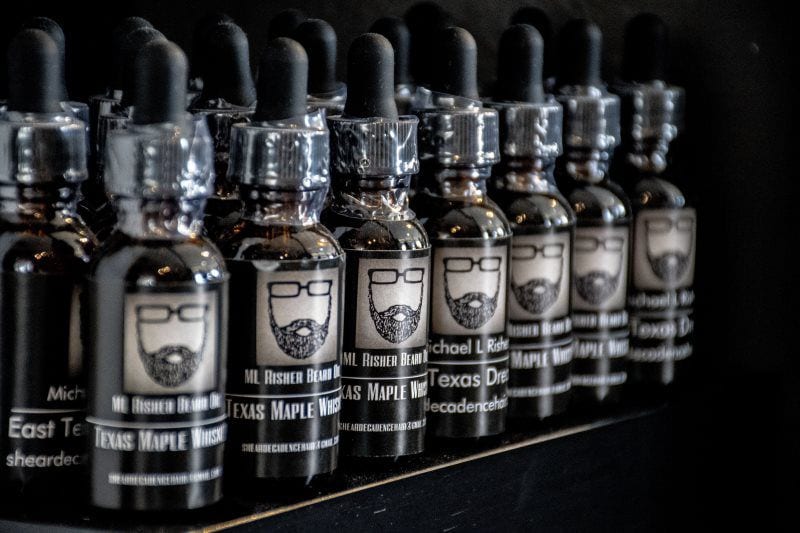 Michael Risher's New Beard Oil
All natural blend that hydrates and conditions your beard. Absorbs quickly with no greasy residue.
We now have Texas Maple Whiskey and East Texas Dreams in stock!